« Back to News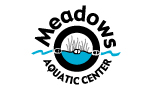 The Mt. Prospect Park District is encouraged by Governor Pritzker's announcement concerning the recent updates to the Restore Illinois Plan. With Illinois entering the Bridge Phase on Friday, May 14 in anticipation of entering Phase 5 on Friday, June 11, the District will continue to adjust operations as necessary.
It is our experience that estimated dates for phases and re-openings can change. The park district's COVID-19 protocol is aligned with those of the IDPH (Illinois Department of Public Health). We anticipate adapting our safety protocols accordingly once we receive communications from the Governor's office allowing us the authority to move to Phase 5. At that time, we will adjust operations to align with IDPH and communicate to residents as quickly as possible.
Currently, Meadows Pool will open Memorial Day weekend with a reservation process in place. Based on Illinois entering the Bridge Phase, both capacity restrictions and social distancing requirements will still limit the number of swimmers in the pool. Big Surf Pool will remain closed for summer 2021 with plans to reopen in 2022.
Based on recent changes allowing Illinois to move into the Bridge Phase, District Leadership has reinstated the Meadows Pool Pass for summer 2021 in anticipation of Phase 5 allowed shortly thereafter. All District residents can purchase an individual pass for $50 and non-residents for $70. Individuals who purchased the previously offered Swimmer Savings Membership will have their purchase price refunded or choose a credit towards the purchase of a 2021 Meadows Pool Pass. 
Daily fees remain an option at $8 for residents and $10 for non-residents. Both passes and daily fees allow for one 2-hour reservation per day during the Bridge Phase. The reservation process will be reevaluated when Illinois enters Phase 5. 
Pool Passes are available now by clicking here or in-person at RecPlex and Central Community Center. 
We appreciate your cooperation and patience as we continue to evaluate operations during this transition and look forward to a fully reopened park district as soon as possible.