Affiliates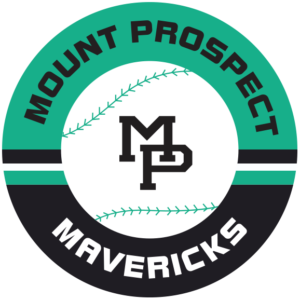 Formed in 1983, the Mount Prospect Mavericks mission is to promote good sportsmanship from our players, coaches, and parents. Additionally, we attempt to develop high levels of confidence, responsibility, and accountability for each player. We strive to strengthen baseball skills and character that enables players, coaches, and parents to reach their fullest potential both on and off the fields. The Mavericks will encourage participation, promote teamwork, advocate citizenship, and community pride.
Green White Soccer Club is a not-for-profit organization established in 1956 focused on creating a competitive and fun travel soccer program for the community. Green White fields teams for all ages (5-55) and has teams for boys and girls, men and women. The women's program was created in 1971, one of the first in the country. Green White has been a proud affiliate with Mt. Prospect Park District since 1982, when they scouted, excavated, and built the fields at Majewski Park. Over 10,000 kids and adults have played soccer wearing the Green White uniform since then, including a national championship team and more than a dozen state champions. Every decade beginning in the 1960s, Green White has also sent teams to Europe to play against like-minded clubs in countries like Germany, Austria, Holland, and more.
The Mount Prospect Youth Football Association has been active since 1956 and is one of Illinois' oldest youth football programs. Our flag and tackle programs engage approximately 400 local youths from the Mount Prospect area and surrounding communities per season. As a program, we strive to teach our athletes the spirit of teamwork, responsibility, sportsmanship, dedication, and excellence. We aim to provide a safe, structured, and secure environment for our athletes to develop these lifelong skills.