Mt. Prospect Park District's Board of Commissioners is comprised of seven elected officials who are presently serving staggered four-year terms. These officials are sworn to represent the entire district that encompasses portions of Mount Prospect, Arlington Heights, Des Plaines and Elk Grove Village.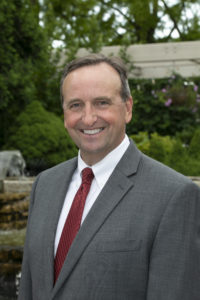 Steve Kurka
President
Lisa Tenuta
Vice President
William Starr
Secretary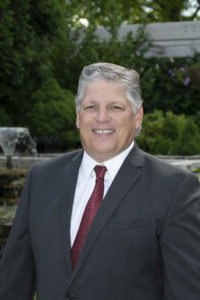 Michael Murphy
Treasurer
Timothy Doherty
Commissioner
William Klicka
Commissioner
Raymond Massie
Commissioner
Public Invitation
Members of the public are encouraged to attend and address the board at all meetings.
If you have any questions about attending board meetings please contact Teri Wirkus at 847-255-5380.
Park Board Meeting Schedule
The Mt. Prospect Board of Park Commissioners regular board meetings are held on Wednesdays, once a month, at 6:30 pm at Central Community Center, 1000 W. Central Road, Mount Prospect.  In addition, special board meetings may be scheduled as needed. The agenda is posted a minimum of 48 hours in advance of each meeting.
2022 Meeting Schedule
January 19
February 9
March 16
April 20
May 18
June 15
July 20
Special Meeting July 26
August 17
Special Meeting September 13
September 21
October 19
November 16
December 14
Consolidated Election Information
The following information has been compiled from the Candidate's Guide found at www.elections.il.gov, This guide may be amended to include new legislation and court decisions.
Completed nomination petitions and other required papers must be filed with the Park District from December 12 through December 19, 2022 during normal business hours: 9am – 5pm Monday through Friday at the Central Community Center- Administration Building, 1000 W. Central Road, Mount Prospect, IL 60056.
*Circulation of nomination petitions can begin on September 20, 2022.
Important Dates:

December 12, 2022
December 19, 2022
December 19, 2022
Filing Period Begins-9 am
Filing Period Ends at 5 pm sharp
Deadline for Statement of Economic Interest to be filed with County Clerk and the receipt filed with local election officials.
Four (4) Commissioner seats are up for election. The term lengths are four (4) years. For additional information, updates and forms- visit the Illinois State Board of Elections website: www.elections.il.gov
The State Board of Elections recommends that all prospective candidates consult with competent legal counsel when preparing their nomination papers.
Click Here for PDF