Participants must reserve a spot in class. Please click on the Sign Up Genius link to secure your spot!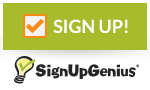 Face masks are required to be worn at all times with the only exception being while swimming, and showering. (Updated 2/13/21)
Class Descriptions
Group Fitness - Live Instructor
4G: Guts, Guns, Glutes & Glory
Target specific areas using various weight bearing exercises for the upper and lower body. This is a great class to help increase bone density.
Balance & Stretch
Get ready to enjoy our standing balance class designed to improve balance, core, muscular strength, and flexibility. Light weights and other equipment may be used.
Classic Step
This classic cardio workout offers a dynamic class that delivers results. Your instructor will take you through basic moves that progress into choreographed routines, so come ready to work hard and sweat.
Cardio Kickboxing
Get ready to sweat in this high intensity kickboxing workout! Get ready to kick and punch your way to burning calories!
Mat Pilates
Strengthen your core while gaining long and lean muscles throughout your body. Improve your balance, flexibility, and stability. For beginners to intermediate to experienced participants. Mini balls, resistance bands, and other equipment may be used.
Power Barre
A low impact, high intensity workout, blending ballet principles and athletic movement to choreographed music. This class focuses on muscular endurance, body toning, sculpting, mobility and joint flexibility.
Taste of Yoga
A class for beginners and those who like to keep it basic. Students are immersed in the fundamentals of Yoga. You will be instructed and supported in learning the process of proper alignment in the poses, breathing techniques, the use of props in your practice to build confidence in your yoga postures.  
Spin
Spin classes are a great way to get a vigorous workout without the impact of running or jumping. You'll burn calories and keep your muscles in shape while building your cardiovascular endurance and strength.
Spin & Yoga
Spin followed by yoga. Last 20 minutes of this class will focus on strengthening the core, elongating your muscles, releasing tension from your mind and body, and improving your posture.
Tabata
Increase your cardiac capacity while toning your body from head to toe! Each 4 minute interval includes 8 rounds of 20 second high intensity work followed by 10 seconds of rest. Incorporate core toning with a cool down and relaxation segment at the end. 
Weekend Warrior
Get the whole fitness package: cardio, strength, core and flexibility. Challenge your muscles in new ways each week.
WERQ
WERQ is the wildly addictive cardio dance workout based on trending pop and hip hop music. Our mission is to create a judgement-free dance space built on good vibes, a great sweat, and a supportive community.
Zumba
A fusion of Latin and International dance themes, combining high energy dance moves and slower cardio intervals for a maximum calorie output. Strong uses high intensity intervals and bodyweight training to keep the calories burning.
FitnessOnDemand
Barre Bootcamp
Frances Flores leads you through this fun & challenging barre bootcamp! This nonstop routine will sculpt everything from head to toe while keeping your heart rate up to maximize calorie burn. Get ready to lengthen, tone & work up a sweat with Frances Flores!
Billy Blanks: TaeBo
Take charge of this workout and take charge of your life! Billy Blanks leads you through a 30 minute workout that is great for your core and abs.
Bodyweight Blast
Jared Rodriguez brings you a bodyweight workout that's perfect for beginner / intermediate exercisers, or as an active recovery routine. You'll start with a set of core exercises, then alternate between lower-impact agility drills & more core work. Then, stack them together for 1 final circuit to fire up your core & metabolism!
Booty, Thigh & Abs
Tighten and tone your butt and legs with this no-equipment workout from Victoria's Secret model trainer Stephen Pasterino. His P.Volve method focuses on building long, lean muscle tone and eliminating bulk. Get ready to work your body in a new way.
Club MOVE
You've been granted VIP access to Club MOVE! The hottest ticket in town just behind the velvet rope. Learn the latest moves from Keaira and add your own "swag" as you master today's hottest steps alongside the MOVE! Dancers.
Dynamic Dumbbell Training
BODYSHRED™ Dynamic Dumbbell Training with Keith Johnson: high-intensity dynamic dumbbell training to boost metabolism, burn fat, and build muscle! In this Dynamic Dumbbell Training workout, Keith Johnson takes you through olympic-style lifts and explosive power moves for an intense, total-body workout. For this workout, you'll need 2-3 sets of weights (10, 12 & 15 lb for women; 12, 15 & 20 lb for men), and an exercise mat.
HIIT Max – Phase 2
This next version of HIIT MAX turns up the intensity with brand new HIIT exercises to burn fat and sculpt your body. Each exercise is only 30 seconds, but the results just keep coming from this non-stop workout!
Hip-Hop Fit
Get ready to unleash your inner dance and fitness beast with Hip-Hop Fit creator Mike Peele! This class is for everyone from beginners to advanced. Just get ready to push your mind and body to the next level!
Latin Dance
Torch calories and have a blast with Equinox Zumba instructor, Nicole Steen.
MMA Kickboxing
BODYSHRED™ MMA Kickboxing with Natalie Yco: a heart pumping, killer MMA inspired kickboxing workout to incinerate calories and dramatically improve your physical conditioning. In this MMA workout, Natalie Yco takes you through an authentic MMA-style kickboxing workout to increase your strength, stamina and agility. For this workout, you'll need a resistance chord and an exercise mat.
Novice PLYOGA Workout
Reinventing interval training with a 4 part interval system that implements accelerated and fundamental yoga as an active recovery for high intensity plyometric movement.
PLYOGA Flow
Balance, Flexibility, Recovery. A kicked up, hrybrid, yoga inspired workout that emphasizes recovery, balance, and flexibility through power yoga postures.
Power Pilates
Get ready for an attack on your core in this Pilates workout. For 45 minutes JR takes you through his favorite exercises from his Track and Football days.
Selena Gomez's Trainer's Toning Workout
Selena Gomez's trainer Amy Rosoff Davis shares a 45-minute workout to tone your full body. All your need is a hand towel. For an even greater challenge, you can add a pair of light free weights and a band.
Triple Cardio
This class features 20 minutes of kickboxing, 20 minutes of step, and 20 minutes of Hi/Lo.
Vinyasa Flow Yoga
A relaxing an easy-to-follow 30 minute yoga routine that will help you improve flexibility, tone your body, and release tension.
War 22
WAR is an exhilarating total body workout where a fusion of martial arts meets chart-topping music. Learn how to punch effectively, kick safely, and perform hooks and uppercuts like the pros.
Pricing
Group Fitness included with All In Memberships
Daily Fee
$10
Group Fitness 10 Pack – $70 with membership/$90 non-member
Pass expires 3 MONTHS from date of purchase
Specialty Class Pound
POUND Fitness
SWEAT. SCULPT. ROCK. with POUND Fitness! POUND is a rock workout utilizing your total body. Instead of listening to music, you become the music in this exhilarating full-body workout that combines cardio, conditioning, and strength training with yoga and pilates inspired movements. Using lightweight stix, POUND transforms drumming into an incredibly effective way of working out. 
Stix will be provided at class, but feel free to bring your own if you own a pair. A mat, water bottle and a towel are required and will not be provided.
Click here to visit WebStore for current class listings and to register