Donate, Volunteer, Remember
Established in 1997, the Mt. Prospect Parks Foundation is a 501(c)(3)not-for-profit organization that serves as the fundraising arm of the Mt. Prospect Park District. Its purpose is to enhance the quality of parks, facilities and recreation opportunities by raising funds through tax deductible donations. 
Your donations made these projects possible:
Awarded over $75,000 in academic scholarships since 2005

Purchased automated external defibrillators (AEDs) for all park district facilities

Established a campaign to replace lost trees in district parks with an initial $10,000 donation

Pledged $40,000 toward a new electronic sign at the Friendship Park Conservatory

Donated $3,000 toward the Mount Prospect Killed in Action Memorial

Donated over $30,000 to the Friendship Park Conservatory Kitchen Renovation

Pledged over $16,000 in 2022 to fund necessary structural repairs at the Veterans Memorial Bandshell 

New in 2022 – Sponsored the free outdoor ice rink at the Mt. Prospect Golf Club

Donated $37,500 in 2023 for a playground pavilion as part of the Friendship Park Conservatory outdoor renovation phase one
For more information on how to volunteer or submit a donation:
Mt. Prospect Parks Foundation
Attn: Ruth Yueill, Executive Director
1000 West Central Road
Mount Prospect, IL 60056
847-255-5380 ext. 203
ryueill@mppd.org
Parks Foundation Officers
President – Janice Stone
Vice President – Cindy Kaempfer
Secretary – Dave Schaeffer
Treasurer – Joe Tuczak
Remembrance in the Park
Honor a memory…
By purchasing a commemorative gift from the Mt. Prospect Parks Foundation, you leave a truly unique memorial to honor a special person, organization, or event. Once you have made a selection, the Parks Foundation will choose an ideal spot for your gift in one of our 32 parks or recreational facilities. We provide all of the necessary installation, maintenance, and upkeep to guarantee the best care for your gift. The gift will stand as a lasting memorial and a beautiful contribution to the community. Money raised through the Remembrance In The Park Program will support the continuing efforts of the Parks Foundation.
Direct your request to Parks Foundation Executive Director, Ruth Yueill at:
ryueill@mppd.org
(847) 255-5380 ext. 103
Trees are planted in the fall. You may choose a variety of tree from a predetermined list. The price is $1,000. Some parks are not in need of any additional trees but an effort will be made to accommodate your request.
Memorial benches are $2,500 with an attached bronze plaque. Upon your request, the Park Foundation will confer with the Parks and Planning Department to determine if your bench location can be accommodated. Many parks have already reached the designated number of benches.
Commemorative Bricks
"A Nation that does not honor its heroes, will not long endure." – President Abraham Lincoln
Veterans Memorial at Lions Memorial Park features a reflective fountain, columns of engraved bricks, benches and walkways in a serene park setting.
This dignified and solemn tribute serves as a permanent sign of respect to U.S. Veterans, current military personnel and those whose Memory We Cherish.
4″ x 8″ Three Lines: $250
8″ x 8″ Six Lines: $450
A complete brochure with order form is available here.
Giving Tree
Make a Difference; "Leaf" a Legacy!
Purchase a leaf on our beautiful cast bronze 5-ft. Giving Tree and you'll forever have a touchstone to remind you of that special someone or event in your life.  Each 3 1/2" by 2" leaf provides four lines to engrave your loving message of tribute or remembrance.  Your gleaming golden leaf will be mounted on Plexiglas to ensure its durability for years to come.
Become a part of our Giving Tree and be assured that you've discovered a unique way to elegantly honor your loved one or remember a special occasion in your life. Donations can be made to purchase a memorial "leaf" on our ever-spreading tree located inside Friendship Park Conservatory (395 W. Algonquin Rd, Des Plaines, IL 60016).
A complete brochure with order form is available here.
---
Save the Date!
Creature Feature Outdoor Movie Night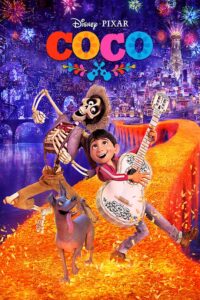 Friday, October 20 | Festivities begin at 6:00 PM, Movie at 7:00 PM | Rain Date: October 21
$30 per group (up to 6 people) – Big bucket of treats & FREE popcorn
Fun Family Raffle – Purchase tickets on site