Park Pals
–

Make Good Change
Just as every autumn leaf makes a beautiful impact with its color, shape and texture, so does every generous effort to keep our parks both clean and safe. Park Pals invites ALL of our residents to be a part of this worthy goal. We must protect our parks for current and future generations.
Be a Park Pal individual/family by picking up a free green bag at either the Central Community Center or RecPlex. Bags contain a park map, trash bag and gloves. Choose a park and enjoy beautifying our green space for all to enjoy.
Download a fun and education fall scavenger hunt or coloring page below!
Tag your Park Pal Adventures with #MPPDParkPal on Instagram for the chance to win a $50 MPPD Gift Card!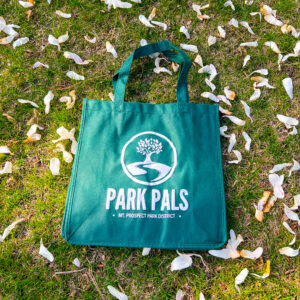 ---