Park Pals
–

Keeping Life Green
Do you appreciate the beauty of our many neighborhood parks and would like to help keep them "clean and green" while learning more about native trees, birds, flowers and butterflies?
Is your family or group looking for an outdoor project? (Scouts, neighbors, friends, community, school, etc.)
On June 26, 2023, the Mt. Prospect Park District will unveil the new Park Pals Program inviting you to be a part of this fun and educational program. Register online and receive a Park Pals tote and park map to get your adventure started!
Check mppd.org as we head into June for all of the details!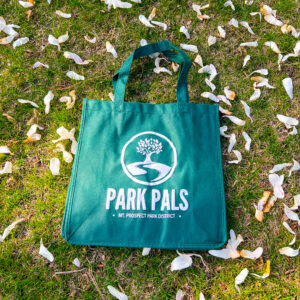 ---
Saturday, July 15 – The Cleanup Begins!