Jessica DiCristofano
ISSA Certified Personal Trainer
As an athlete, I love to test my strengths and push myself in the gym. I have seen my own methods of training work wonders on myself and others. Working out can be confusing at times and my goal is to simplify that and guide you in the right direction. I place a big focus on body recomposition, hypertrophy, muscular endurance, and how to push yourself to exceed your goals. No matter what your fitness goals are, these methods will ensure that you feel confident inside and outside of the gym.
---
Ken Winans
ACE Certified Personal Trainer
As a former college football player who has been physically active since high school, I have created workouts that I consider foolproof. I rely on education, observation and practice. I love our initial consultations where I get a sense of what is necessary for individual success. What I teach is simple to execute but it is not easy. Strength is confidence!
---
Daniel Martinez
AAAI/ISMA Certified Personal Trainer
My passion for fitness stems back to my early teenage years when I was overweight. I wanted to lose weight so bad, but staying consistent with a busy life was difficult. Fast forward to present day, I realized you can do both without tiring yourself out or dreading the next gym day. Regardless of age or ability level, I will guide you to stay consistent while achieving your fitness goals!
---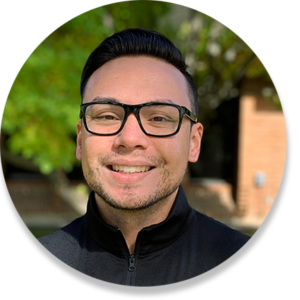 John Thompson
NSCA Certified Personal Trainer
Working out together as a unit can motivate others to become consistent and create a bond of friendship. With a specialization in strength, conditioning and sports performance, I can take those principles and apply them to your workout routine. We start with small achievable goals before reaching for the big one. Patience is key!