Tina Cotsiopoulos
Certifications include:
ACE Certified Personal Trainer
ACE Orthopedic Exercise Specialist
ACE Weight Loss Specialist
AFAA Certified Group Exercise Instructor
I have always been active and excited by new trends such as running, rollerblading (a fail), indoor and outdoor cycling, racquetball, golf and group fitness. Strength training is my absolute go to and I decided to take it to the next level as a personal trainer. I am inspired daily by our members and my clients. Your goals are my goals and together we make an amazing TEAM!
---
Cindy Huber
Certifications include:
ACE Certified Personal Trainer
D.T.R. Dietetic Technician, Registered
My interest in fitness originated from an unexpected stroke in 1999. Working with a therapist and personal trainer, I realized I must be active every day to achieve my goals. I decided that I'd like to help others in the same way others had helped me. My combined fitness certification, dietetic education and personal experiences place me in a unique position to help others.
---
AJ Rundio
Certifications include:
ACE Certified Personal Trainer
As a young personal trainer with a long history of exercise from high school athletics to general fitness, I am motivated to help others. The physical benefits from working out are tremendous including feeling, looking and functioning better. Deeper than that, exercise has served as an emotional outlet for me for many years and has helped me weather life's challenges. I believe in the mind/body connection sharpened by regular exercise.
---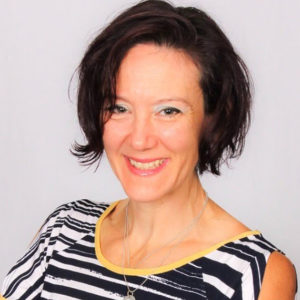 Jennifer Voss
Certifications include:
NCCPT Personal Trainer
ACE Certified Group Fitness Instructor
RRCA Level 1 Running Coach Certified
As a person who likes to push my physical limits and compete with myself on a daily basis, I became a personal trainer to share all that I've learned with others. I have created my own systems to get HEALTHY and STRONG while building muscle. I enjoy seeing my clients succeed and feel body confident as they discover they are stronger than they thought. It doesn't get any easier but you do get stronger so that one day the workout becomes your warmup.
---
Ken Winans
Certifications include:
ACE Certified Personal Trainer
As a former college football player who has been physically active since high school, I have created workouts that I consider foolproof. I rely on education, observation and practice. I love our initial consultations where I get a sense of what is necessary for individual success. What I teach is simple to execute but it is not easy. Strength is confidence!
---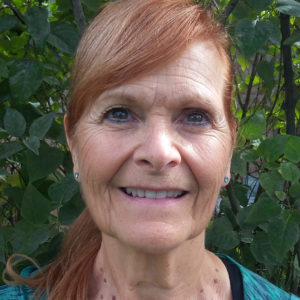 Fran Zelinski
Certifications include:
ACE Certified Personal Trainer
ACE Certified Group Fitness Instructor
Certified Senior Fitness Specialist
I love working in the Fitness industry and have been with Mt. Prospect since 1991. Over 25 years, I have worked in all areas of fitness including: Personal Training, Group Fitness, Aquatics, Pre/Postnatal Aerobics/Pilates, Strength Cardio Circuit Training on FreeMotion machines, Body Sculpt, Core and Senior Aerobics. I developed The Silver Workout, which is our first seated full body exercise class.